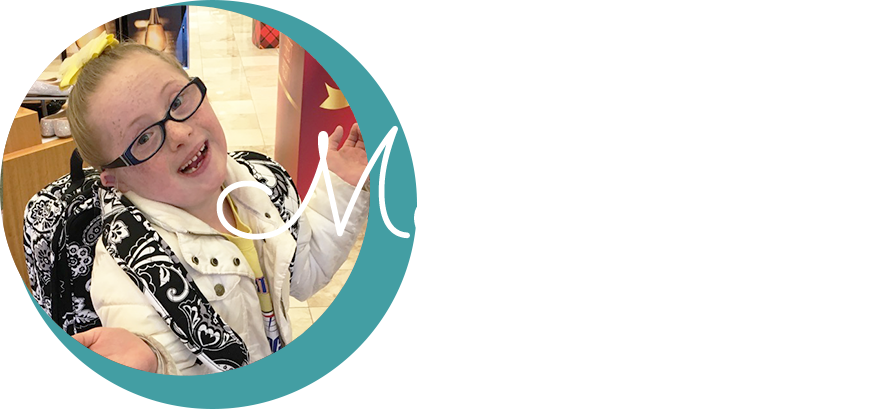 Abby Lou
My wife, Lisa, and I are helpers. It's what we do. As a firefighter and a school teacher, we've spent our lives and careers helping people. This natural instinct has come in handy as we have had the privilege of raising our youngest child, Abby, who was born with Down Syndrome.
Abby has blessed our lives in ways we could never have imagined. She is the heart and soul of our family and everyone's favorite. She is our capable and fun go-getter. We knew, as her parents, that we would always give Abby a good life that was full of experiences, opportunities, and lots of people to love.
The day Abby was born we were told by a great doctor that we should always treat her like everyone else and deal with things that needed to be fixed as they come up. We really believe that this is the secret sauce to disability care. Treat the disabled like you would treat anyone else, and remember they are not liabilities nor are they commodities. If we create high expectations, they will reach for them. If we create opportunities, they will live them. If we love them, they will bless us.
Our inclination has always been to keep her close to home and take care of her. Abby, however, has a different perspective. She is an independent soul and wants nothing more than to grow up and move out on her own.
We want our daughter to be happy. So, as she has gotten older, we have been researching options and, frankly, we have been disappointed. Not just what was out there, but also with how adults with mental disabilities are treated by a well-meaning system that falls terribly short of accomplishing the goals of independence and purpose-filled lives for adults with mental disabilities. We became frustrated and worried that our strong, independent-minded, daughter, Abby, was going to be stuck with programs that would never meet her needs and a system that wouldn't be nimble enough to help her find the support she needs to live a fulfilling and productive life.
The Abby Lou Foundation seeks to elevate the quality of opportunity available to intellectually disabled adults in our communities. Through education, advocacy, and legal support, we seek to motivate families, clients, and the communities in which they live, to have high standards and to expect greatness. We can love them for who they are and never settle for less than the best. It is human nature to do this for our children, so why not change the lives of adults with disabilities as well -- starting with our own Abby.
Jeremy Creager, Founder